SKYPE CONSULTATION WITH WILLY
Are you feeling stuck when it comes to meeting beautiful women?
Now Willy can answer all your questions over Skype!
For the last couple of weeks nothing seemed to be working, I just keep getting rejected. What am I doing wrong ? Why am I not making any progress? I wish someone could give me a push and motivate me so I can progress faster.
I remember on my journey of pickup I often would sit at home, try to reflect on my situation and just didn't seem to be able to figure out what my problem is.
I wished I would have had someone that helped me as a guide. Someone that could help me to fast track my progress and tell me instantly what I am doing wrong .
Eventually after a long time of trial and error on my journey I would figure things out…
I don't want you to go through that same long process. Let me be your guide and mentor that helps you to overcome your challenges and fast tracks your game. My promise to you is that you will see some actual results if you implement what I teach you.
PERSONALIZED INFIELD BREAKDOWN
Now to make that Skype call even more effective I also give you the opportunity to send me audio recording or infield videos of you interacting with girls. Sometimes we have blind spots to our sticking points. That means we can't see ourselves what we are doing wrong until someone else points it out for us. With recordings or infield videos I can usually tell within 5-10min what exactly needs to be changed.
Let's short cut your journey to success with women!
HERE'S HOW THE SKYPE CALL WORKS
Before the Skype session, you have the option to send in an infield video or audio file (up to 20 minutes on Youtube/Vimeo) of you going out & meeting girls.
Once the video/audio is submitted via private link, I will personally analyze EVERY DETAIL of your interactions during the Skype call. I will point out mistakes/sticking points you are not even aware of and teach you exactly how to fix them.
This feature alone will save you months of trial and error, streamline your learning curve and make you progress exponentially.
There's no better way to learn how to get good with women than to have someone with experience as your mentor. No matter what problem you're having, I am here to guide you through the process.
My Skype Consultation is YOUR chance to speak directly with me face-to-face (over Skype of course) and ask me ANY questions you have about women, pick-up, personal development or anything you have in mind.
Think of this as a 60-MINUTE Q&A Session with me tailored JUST FOR YOU.
Not only am I going to focus on the problems YOU are facing with your dating life but I will also personally keep track of your progress in your pick-up journey, provide solutions for your sticking points and help you set-up goals to improve overall confidence and get the women of your dreams.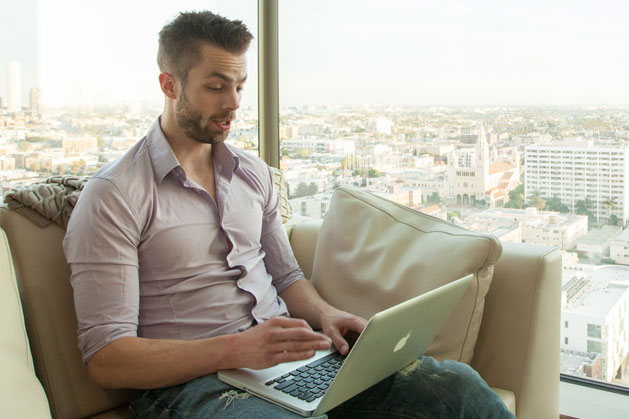 Talk directly to me over Skype and ask me any questions comfortably from your home.

Identify your sticking points & provide solutions

Offer exclusive pick-up advice just for you based on your personality

Design customised personal challenges to push you to the next level

Teach you how to integrate pick-up with a balanced lifestyle

Phone and text game advice
Analyse your performance and provide evaluation & feedback

Motivate you to take massive action

Dating & Relationship advice based on your current level in pick-up

Answer any questions you have regarding dating & personal development

And much more…
SCHEDULE YOUR CALL
After choosing a package, you will be automatically sent to a scheduling system to add Willy on Skype and to choose your timezone, time and date.
· Choose a package
· Select your timezone, time and time
· Confirm the date
TALK TO WILLY
If you have infield footage uploaded to Youtube or Vimeo with a private link, have that ready to share and be online on Skype awaiting Willy's call.
· Add Willy on Skype
· Send infield video links through Skype
· Be online on time and await Willy's call
Bootcamp students also receive an extra 30 minutes on their first Skype call!
*Each session is 60 minutes and must be booked 7 days in advance.
SELECT YOUR SESSION
3 Sessions: $500USD (save $100)
5 Sessions: $800USD (save $200)